BOOKS REPRESENTED BY SHEREE BYKOFSKY ASSOCIATES, INC.
* = Translation rights available: Now proudly representing DSM Agency titles
*Ryan Babineaux and John Krumboltz: FAIL FAST, FAIL OFTEN
Rights Sold: Tarcher/Penguin (World English); Purple Cow (Korea); Nihonbungeisha (Japan); Legend (China); China Pioneer Culture and Media Center (Simplified Chinese, China)


*John Elkington and Jochen Zeitz: THE BREAKTHROUGH CHALLENGE
*Jason Kelly: THE 3% SIGNAL
Rights Sold: Romania (Politon); S. Korea (Hans Media); Japan (Pan Rolling); China (Beijing Wenyuan Culture Development)
*Jason Kelly: THE NEATEST LITTLE GUIDE TO STOCK MARKET INVESTING
Recent rights sold: China (Beijing Wenyuan Culture Development)
*Jeffrey Fox: HOW TO BECOME CEO; HOW TO BECOME A GREAT BOSS; HOW TO BECOME A RAINMAKER
Partial list of rights sold for Jeffrey Fox:
Selection of the Book-of-the-Month Club's Money Book Club
First serial rights sold to Mademoiselle
Audio rights sold to Audio Renaissance
Hyperion then Hachette (North American English)
Dar El Ilm Lilmalayin (Arabic)
Editoria Campus (Portuguese/Brazil)
Ediciones Gestion (Portuguese/Brazil)
Liaoning Education Press (Simplified Chinese/China)
China Times (Complex Chinese/China)
Barka (Croatian)
Pragma (Czech)
Egmont Wangel (Danish)
Sinisukk (Estonian)
WSOY (Finnish)
Editions De L'Archipel (French)
Econ (German)
Achiasaf (Hebrew)
Sperling & Kupfer (Italian)
Asian Advertisers (Japanese)
GoldenBough/ Minumsa (Korean)
Norma (Spanish/Latin America)
Sviesa Publishers (Lithuanian)
Uniboek (Dutch)
Editura Teora (Romanian)
Alpina (Russian)
Tangram (Slovenian)
Gestion 2000 (Spanish/Spain)
ISL (Swedish)
SE-Education (Thai)
Alteo Ltd. (Turkish)
Pegasus (Turkish)
Random House UK (UK English)
Kritiki (Greek)
Penerbit Erlangga (Indonesian)
Vocatio (Polish)
Audio Renaissance (Audio)
Fox, Jeffrey: How to be a Fierce Competitor, Rights Sold: L'Archipel (France)
Fox, Jeffrey: Secrets of Great Rainmakers, Rights Sold: Alpha Books (Vietnam)
*Charles J. Pellerin: How Nasa Builds Teams
Rights Sold: Econ (Korea); China (China Industry & Commerce); Russia (ERFOLG)

Redmond, Andrea and Patricia Crisafulli: Comebacks
Rights Sold: China
Also:
*Bryan Cohen: 1,000 Creative Writing Prompts
*Dulsky, Danielle: Woman Most Wild: Three Keys to Liberating the Witch Within (New World)
*Englander, Arlene: End Your Emotional Overeating (Rowman & Littlefield)
*Gammarino, M. Thomas: KING OF THE WORLDS (Chin Music)
*Geissinger, Eric: VIRTUAL BILLIONS: The Genius, the Drug Lord, and the Ivy League Twins behind the Rise of Bitcoin (Prometheus)
*Geissinger, Eric: GAMER NATION: The Rise of Modern Gaming and the Compulsion to Play Again (Prometheus)
Rights sold: China (China Remnin University Press); Ukraine/Russian Language (Balance Business Books)
*Greenwald, Jeffrey: Shopping for Buddhas
*Guilmartin, Nance: The Power of Pause Rights Sold: China (Cite)
*Hiller, Catherine: Just Say Yes: A Marijuana Memoir (Heliotrope)
*Hopkins, Todd: The Stress Less Business Owner (S. Korea, Duranno Ministry)
*Jago, Martin: From Courts to Dungeons (Smith & Kraus)
Slater, David Michael: Forbidden Books, A six-book series (Volume I: The Book of Nonsense); Series Rights Sold: China; Fun & Games (Library Tales); Note: Author represents self for international rights.
*Stahl, Jack: Lessons on Leadership (Kindle version)
*Tymony, Cy: Sneaky Math
*Wampler, Larry: Westlake Girl
*White, Chris with Richard Koonce: Working with the Emotional Investor: Financial Psychology for Wealth Managers (Praeger)
We are proud to work with the finest co-agents in the world. They have helped coordinate international author tours that have made translated versions of our books some of our top sellers.
China and Taiwan
Bardon-Chinese Media Agency
Phillip C. Chen and Yu-Shiuan Chen
Korea
Eric Yang Agency
Sue Yang and Henry Shin
Czech Republic and Slovakia
Kristin Olson Literary Agency
Kristin Olson and Tereza Dubova
Netherlands
Marianne Schoenbach Literary Agency
Marianne Schoenbach
Romania
International Copyright Agency, Ltd.
Simona Kessler and Adriana Marina
France
Agence Eliane Benisti
Eliane Benisti and Noemie Rollet
Russia
ERFOLG Publisher
Galina Nagovitsyna
Alpina Publisher
Alina Knizhnik
Serbia, Croatia, Slovenia
PLIMA Literary Agency
Vuk and Mila Perisic
Germany
Literarische Agentur
Thomas Schlueck, Bastian Schlueck, and
Joachim Jessen
Spain, Portugal, Latin America
RDC Agencia Literaria S.L.
Raquel de la Concha and Marilu Casquero
Greece
OA Literary Agency
Michael Avramides
Poland
Book/lab
Piotr Wawrzenczyk
Thailand, Vietnam
Tuttle-Mori Agency Co, Ltd.
Pimolporn Yutsiri
Israel
The Book Publishers Association of Israel
Beverley Levit
Turkey
Onk Agency Ltd.
Nazli Cokdu
Italy
Piergiorgio Nicolazzini Literary Agency
Piergiorgio Nicolazzini and Maura Solinas
United Kingdom
Abner Stein Agency
Caspian Dennis
Japan
Japan Uni Agency, Inc.
Miko Yamanouchi
Fiction
DONNA ANDERS
*SHARLEE DIEGUEZ: The Bearded Lady (Guernica)
M. THOMAS GAMMARINO
BRUCE HOLBERT (Counterpoint)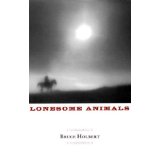 BRUCE HOLBERT: The Hour of Lead (Counterpoint)
MACDONNELL, JULIA: Mimi Malloy, At Last! (Picador)
"It has been 20 years since Julia MacDonnell wrote her first novel, A Year of Favor. But readers will find her highly entertaining and heartfelt second novel, Mimi Malloy, at Last!, well worth the wait….MacDonnell truly shines in creating a cast of unforgettable characters who struggle to forgive each other, spinning a story that recalls The Divine Secrets of the Ya-Ya Sisterhood, though with a bit more of an edge. Mimi Malloy, at Last! will ensnare readers with its human drama and fascinating references to Irish folklore—even as the vulnerable and brassy Mimi Malloy steals their hearts."
—Megan Fishmann, BookPage
JERYL PARADE: (Adams Romance)
JOHN RICHARDS: (Warner)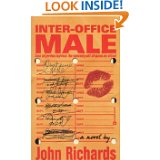 JODY SEAY: The Second Coming of Curly Red (Firebrand)
Seranella, Barbara: No Human Involved (St. Martins)
Slater, David Michael:
Adult Fiction:
DICTIONARIES OUT OF ORDER (Zharmae Publishing)
FUN & GAMES (Library Tales Publishing)
Teen Novels:
*Forbidden Books Series (Zharmae):
THE BOOK OF NONSENSE, Vol. I
THE BOOK OF KNOWLEDGE, Vol. II
THE BOOK OF MAPS, Vol. III
THE BOOK OF ALL THINGS, Vol. IV
THE BOOK OF NAMES, Vol. V
THE BOOK OF LETTERS, Vol. VI
Rights sold: China
Picture Books:
The Boy & The Book (Charlesbridge)
Hanukkah Howie vs. Santa Claus (Inkshares)
JOCK & SPOCK/THE RING BEAR (Auryn Inc. & Tiny Tap)
Stingley, Diane: The Case of the Invisible Dog (Ballantine)
*ANDY STRAKA: (Signet Mystery)
Swain, Heather: Eliot's Banana (Pocket/Downtown Press)
Swain, Heather: Luscious Lemon (Pocket/Downtown Press)
Swain, Heather: Cold Feet (Short Story – "The Happiest Day of Your Life) (Pocket/Downtown Press)
Nonfiction
Aaberg, Everett: Strength Plus Speed Equals Power (Pearson)
ADAMS, Rob and Terry: The Bargain Hunter's Handbook(Career)
Allen, Beth: A Cozy Book of Tea Time Treats: 40 Bite-size Desserts to Sweeten Your Day (Prima)
Alphonso, Patrick: The Game Fanatics Guide to PC Cheats: Thousands of Top-Secret Codes that Will Lead You to Victory! (Avon)
CAROLE ALTMAN: (Sourcebooks)
Amoros, Larry and Marley Klaus: Monica's Untold Story: An Amorality Tale (ReganBooks)
Ancowitz, Nancy: Self Promotion for Introverts (McGraw-Hill)
Anderson, Kenneth and Lois: International Menu Speller (Wiley)
Anderson, Kenneth and Lois: The International Dictionary of Food and Nutrition (Wiley)
*DAVID APOSTOLICO: (Kensington, Alpha, Prometheus )
*Avila, Alexander: Love Types (Avon); Spanish version (Simon & Schuster)
Avila, Alexander: The Gift of Shyness (Simon & Schuster)
SUSAN CRAIN BAKOS: (New American Library)
Bailey, Janet: The Great San Francisco Trivia Book (Cumberland)
Bailey, Joseph: The Speed Trap: How to Avoid the Frenzy of the Fast Lane (HarperSanFrancisco)
*Baird-Windle, Patricia and Eleanor Bader: Targets of Hatred: A History of Anti-Abortion Violence in America (St. Martin's)
LESLIE BALDACCI: (Contemporary)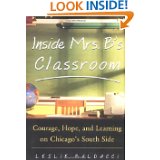 *RICHARD BARONE: (Backbeat)
*Beck, Carol: Nourishing Your Daughter: How to Keep Your Child from Emotional and Physical Battles with her Weight (Berkley)
BELL, Art and James Gardner: (Career)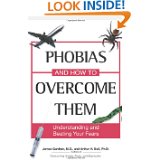 Bellman, Sheryll: Through the Shopping Glass: A Century of New York Christmas Windows (Rizzoli)
NATHAN BELOFSKY: (Perigee)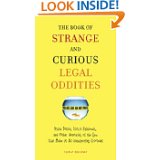 Belofsky, Nathan: Strange Medicine: A Shocking History of Real Medical Practices Through the Ages (Perigee)
Berg, Alan: Accountant in the House (Barricade)
Berger, Susan: The Five Ways We Grieve: Finding Your Personal Path To Healing After The Loss Of A Loved On (Shambhala)
*Bernstein, Al: Emotional Vampires: Dealing with People Who Drain You Dry, Revised (McGraw Hill)
Bernstein, Al: How to Deal With Emotionally Explosive People (McGraw Hill)
Bernstein, Al, Ph.D. Am I the Only Sane Person Working Here? 101 Solutions for Surviving Office Insanity (McGraw-Hill)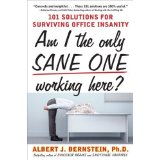 Bienenfeld, Florence: Do-It-Yourself Conflict Resolution for Couples (Career)
Bild, Kathryn: Acting from the Spiritual Perspective (Smith and Kraus)
Bild, Kathryn Marie: Speak Up! Speak Out! Acting Techniques That Make Public Speaking Fun and Fearless! (Smith and Kraus)
*Bild, Kathryn: Actors' Quotation Book (Smith and Kraus)
Blackwell, Jon: Notorious New Jersey (Rutgers University Press)
Boothman, Nicholas: How to Make People Like You in 90 Seconds or Less (Workman)
Boothman, Nicholas: How to Connect in Business in 90 Seconds or Less (Workman)
Boothman, Nicholas: How to Make Someone Love You in 30 Minutes or Less – And Make It Last Forever (Workman)
Boswell, Laura: The Quotable Businesswoman: Wise, Witty, and Well-Informed Observations on Business and Life from Women at the Top of American Business (Andrews McMeel)
Boutin, Linda Wenker and Jennifer Basye Sander: The Complete Idiot's Guide to Investing for Women (Alpha)
Bowers, Michelle and Melissa Steinfeld: How We Met (St. Martins)
Brennan, Gregory: Successfully Self Employed (Dearborn)
Brill, Steve: The Wild Vegetarian Cookbook (Harvard Common Press)
Brody, Karen: Daring to Rest: Yoga Nidra Program (Sounds True)
Brody, Karen: The Art of the Well-Rested Woman (Sounds True)
Brown, Gene: Movie Time: A Chronology of Hollywood and the Movie Industry (Macmillan)
Brown, Gene: Show Time: A Chronological History of Broadway and Vaudeville (Macmillan)
Buckley, Megan and Sheree Bykofsky: Sexy City Cocktails (Adams)
Buckley, Megan and Sheree Bykofsky: The Downtown Girl's Guide to Wine: How to Buy, Serve and Sip with Style and Sophistication (Adams)
Buck-Murray, Marian: The Mash and Smash Cookbook: Fun and Yummy Recipes Every Kid Can Make (Wiley)
Bukofsky, John: Blackjack: Play Like the Pros (Kensington)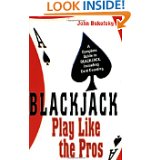 Burbank, Jeff: Las Vegas Babylon (M. Evans)
Burghardt, Linda: Jewish Holiday Hostessing (Kensington)
Burghardt, Linda: The Happy Empty Nest: Rediscovering Love and Success After Your Kids Leave Home (Kensington)
Burghardt, Linda: The Bar/Bat Mitzvah Book (Kensington)
*Burkhart, Chris: Golf A to Z: Everything You Need to Know to Talk a Great Game (Contemporary)
Burriesci, Matt: Dead White Guys: A Father, His Daughter, and the Great Books of the Western World (Viva/Cleis)
Bykofsky, Sheree: The 52 Most Romantic Dates In and Around New York City (Adams)
Bykofsky, Sheree and Jennifer Basye Sander: The Complete Idiot's Guide to Getting Published, 3rd edition (Alpha)
Bykofsky, Sheree: Me Five Years From Now: The Life-Planning Book You Write Yourself (Hyperion)
Bykofsky, Sheree, Jennifer Basye Sander and Lynne Rominger: The Complete Idiot's Guide to Publishing Magazine Articles (Alpha)
Bykofsky, Sheree and Lou Krieger: Secrets the Pros Won't Tell You About Winning At Hold 'Em Poker (Kensington)
Bykofsky, Sheree and Lou Krieger: The Poker Argument Settler (Kensington)
Caher, James P. and John R. Caher: Debt Free: Your Guide to Personal Bankruptcy Without Shame (Holt)
Caher, James P. and John R. Caher: Personal Bankruptcy for Dummies (Wiley)
Caher, John: King of the Mountain: The Rise, Fall and Resurrection of Chief Judge Sol Wachtler (Prometheus)
*Callan, K: How to Sell Yourself as an Actor (Sweden Press)
Carlo, Michele: Fish Out Of Agua: My Life On Neither Side Of The (Subway) Tracks (Citadel/Kensington)
Carlson, Richard and Benjamin Shield, eds.: Handbook for the Soul (Little, Brown)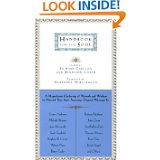 *Carpenter, John and Rod Evans, Ph.D.: Matching Wits with the Million Dollar Mind: The World's Hardest Trivia Quizzes from America's First Quiz Show (Berkley)
Carroll, Dr. Aaron and Dr. Rachel Vreeman: Don't Swallow Your Gum, Don't Cross Your Eyes (St.Martins)

*Carson, Gary: The Complete Book of Hold 'Em Poker (Citadel)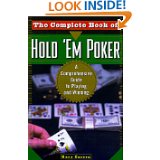 Carson, Gary: The Complete Book of Casino Poker (Citadel)
Casey, Susan: Kids Inventing! A Handbook for Young Inventors (Wiley)
Casey, Susan: Women Invent (Chicago Review)
Casey, Susan: Women Heroes of the American Revolution (Chicago Review)
Choy, Esther: Let the Story do the Work: The Art of Storytelling for Business Success (Amacom)
Cicchini, Michael: Convicting Avery: The Bizarre Laws and Broken System Behind Making A Murderer (Prometheus)
Cicchini, Michael and Amy B. Kushner: But They Didn't Read Me My Rights! Myths, Oddities, and Lies About Our Legal System (Prometheus)
Cicchini, Michael: Tried and Convicted: How Police, Prosecutors, and Judges Destroy Our Constitutional Rights (Roman & Littlefield)
Cirillo, Jean, Ph.D.: The Complete Idiot's Guide to Self-Testing Your IQ (Alpha)
Cirillo, Jean, Ph.D.: The Soul Mate Myth: A 3-Step Plan for Finding Real Love (Adams Media)
Cohen, Jeff: The Complete Idiot's Guide to Working Less and Earning More (Alpha)
Cohen, Jeff: The Complete Idiot's Guide to Recession Proof Careers (Alpha)
Conde, Cynthia: Bridal Boot Camp (Running Press)
Conklin, Joan: The Complete Medicare Handbook (Citadel)
*Copier, Cynthia Stewart: Dream Big: A Woman's Book of Network Marketing (Adams)
Copier, Cynthia Stewart and Jennifer Basye Sander: Creating Wealth on the Web (Adams)
Copier, Cynthia Stewart and Jennifer Basye Sander: Niche and Grow Rich: How to Turn a Unique Idea into a Fortune (Entrepreneur)
Cordry, Harold: The Everything Crossword & Puzzle Book (Adams)
Cordry, Harold: Council on Economic Priorities: The Corporate Report Card (Stonesong/Dutton)
*Costello, Judith and Jurgen Haver: Zen Parenting (Robins Lane Press)
Cramer, Amy and Lisa McComsey: Vegan Cheat Sheet (Perigee)
Craver, Charles: The Intelligent Negotiator (Prima)
Davidson, Lance: Ludicrous Laws and Mindless Misdemeanors (Wiley)
Davidson, Stephanie Goddard: 101 Ways to Have a Great Day at Work (Sourcebooks)
DeBeer, Hugh: 1001 Sex Tips (Sourcebooks)
Dempsey, P. J. and Sarah Montague: The Complete Idiot's Guide to Horses (Alpha)
Dearman, Jill: Bang The Keys: Four Steps to a Lifelong Writing Practice (Alpha/Penguin)
DePino, Catherine: Parenting Mindfully (Rowman & Littlefield)
de Veer, Connie and Jan Elfline: Actor for Life (Smith and Kraus)
Dermond, Susan: Calm and Compassionate Children (Ten Speed Press)
Deurlein, Rebecca: Teenagers 101 (Amacom)
Drake, Susan, and Joyce Couch McLeary: The Pocket Idiot's Guide to the Portable Office (Alpha/Macmillan)
Drake, Susan: The Practical Guide to Finance & Accounting (Aspen/Prentice Hall)
Drake, Susan: The Complete Idiot's Guide to Stealth Marketing (Alpha)
Drake, Susan: Freelancing for Dummies (IDG)
Drake, Susan, Joyce Couch McLeary, and Dick Haasnoot: By the Numbers: Using Facts & Figures to Get Your Ideas, Plans and Projects Approved (Amacom)
Drake, Susan: Light Their Fire (Dearborn)
*Dresser, Norine: Come As You Aren't! Celebrating Events in the New Cultural Diversity (M. Evans)
*Dresser, Norine: Come As You Aren't: Feeling at Home with Multicultural Celebrations (M. Evans)
*Dresser, Norine: Multicultural Manners: New Rules of Etiquette for a Changing Society, 2nd edition (Wiley)
*Dresser, Norine: Multicultural Celebrations: Today's Rules of Etiquette for Life's Special Occasions (Crown)
*Dresser, Norine: Multicultural Celebrations, 2nd edition (M. Evans)
Dresser, Norine And Fredda Wasserman: Saying Goodbye To Someone You Love: The Emotional Journey Through Grief (Demos Medical)
*DuBay, Constance M.: Speak!: The Best Doggone Quotes, Jokes, and Anecdotes for Dog Lovers (Dutton)
Dulsky, Danielle: Woman Most Wild; Three Keys to Liberating the Witch Within  (New World)
Dulsky, Danielle: The Holy Wild (New World)
Dunnett, Warwick: Poker Wizards (Cardoza)
Eden, Dawn: The Thrill of the Chaste (W/Thomas Nelson)
Eldershaw, Jane: Junk Jewelry (Potter Craft)
Eldershaw, Jane: The Everything Knitting Book (Adams)
Eldershaw, Jane: Mood Food (Sourcebooks)
Eldershaw, Jane: The Complete Idiot's Guide to Calligraphy (Alpha)
Eldershaw, Jane: Heart and Sole: The Shoes of My Life (St. Martin's Press)
Eldershaw, Jane: The Little Book of Moods: 101 Ways to Identify and Deal with Any Emotion (Adams)
Ellenbogen, Glenn C.: Freudulent Encounters for the Jung at Heart (Norton)
Ellenbogen, Glenn C.:More Oral Sadism and the Vegetarian Personality: Readings from the Journal of Polymorphous Society (Brunner/Mazel)
Ellis, Albert: The Myth of Self Esteem: How Rational Emotive Behavior Therapy Can Change Your Life Forever (Prometheus)
Engel, Dean and Florence Freedman: A Biography of Ezra Jack Keats (Silver Moon)
*Englander, Arlene: Let Go of Emotional Overeating and Love Your Food (Rowman & Littlefield)
Evans, Rod: Sex-icon: The Ultimate X-Rated Dictionary (Citadel)
Evans, Rod: The Gilded Tongue (Writer's Digest/F&W)
Evans, Rod: Every Good Boy Deserves Fudge: All the Tricks You Need for Remembering Everything You Know (Perigee)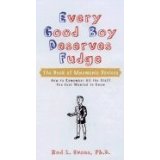 Evans, Rod: The Artful Nuance: A Refined Collection of Imperfectly Understood Words in the English Language (Perigee)
Evans, Rod: Sorry, Wrong Answer (Perigee)
Fellman, Henry Aiy'm: How to Keep Your Hard Earned Money: Tax Saving Handbook for the Self-Employed (Pocket)
Fenster, Bob: Duh: The Stupid History of the Human Race (book and calendar, 2003, 2004, 2005, 2006) (Andrews McMeel)
Fenster, Bob: They Did What!? – The Funny, Weird, Wonderful, Outrageous and Stupid Things That Famous People Have Done (Andrews McMeel)
Fenster, Bob: Well, Duh! Our Stupid World, and Welcome to It (Andrews McMeel)
Fenster, Bob: The Duh Awards (Andrews McMeel)
Fersko-Weiss, Henry: Caring for the Dying: The Doula Approach to a Meaningful Death (Red Wheel/Weiser)
Fergusson, Carlann: The Insightful Leader (Praeger)
Findling, Rhonda: The Commitment Cure: What To Do When You Fall for an Ambivalent Man (Adams)
Findling, Rhonda: The Dating Cure (Adams)
Fink, Brett Ryan MD, and Mizel, Mark Stuart, MD: The Whole Foot Book: A Complete Program for Taking Care of Your Feet (Demos)
Fischer, Joshua: Meet the Regulars of Brooklyn (Skyhorse)
*Flanagan, Eileen: Listen With Your Heart: Seeking the Sacred in Romantic Love (Warner)
Fleisher, Robert M. DMD and Roberta Foss-Morgan, DO: The Sexless Marriage Fix (Basic)
Flores, Bettina and Jennifer Basye Sander: The Millionairess Across the Street (Dearborn)
Flynn, Sister Josephe-Marie: Rescuing Regina: The Battle to Save a Friend From Deportation and Death with foreword by Helen Prejean (Lawrence Hill Books)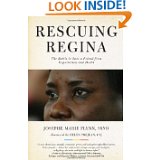 Flynn, Nancy and Randy Kahn: Email Rules (Amacom)
Flynn, Nancy: Blog Rules (Amacom)
Flynn, Nancy: The ePolicy Handbook (Amacom)
Flynn, Nancy: The ePolicy Handbook, 2nd Edition (Amacom)
Flynn, Nancy: The IM Handbook (Amacom)
Flynn, Nancy: The $100,000 Writer: How to Make a Six-Figure Income as a Freelance Business Writer (Adams)
Freeze, Allan: Environmental Pendulum (The University of California Press)
French, David: Everything Is Bad For You (Sourcebooks)
Fried­Cassorla, Albert: In­Line Skating: The Ultimate How-to Guide (Prima)
*Furman, Merrill: The Parent's Dictionary: From Arrrrggggh! to Zzzzzzzzz (Contemporary)
Gabor, Don: How to Start a Conversation and Make Friends, 2nd Edition (Fireside)
Gabor, Don: Speaking Your Mind in l0l Difficult Situations (Stonesong/Fireside)
Gabor, Don: Talking with Confidence for the Painfully Shy (Crown)
Gabor, Don: Big Things Happen When You Do the Little Things Right: A 5-Step Program to Turn Your Dreams into Reality (Prima)
Gabor, Don: Words that Win (Prentice Hall)
Gaffney, Matt: 20 Minute While-You-Wait Crossword Puzzles (Sellers)
Gaffney, Matt: 20 Minutes On-The-Road Crossword Puzzles (Sellers)
Gaffney, Matt: Gridlock (Thunder's Mouth Press)
Gaffney, Matt: Sit & Solve Commuter Crosswords (Barnes and Noble/Sterling)
Gaffney, Matt: Sports Crosswords (Barnes and Noble/Sterling Publishing)
Gaffney, Matt: Literature Crosswords (Barnes and Noble/Sterling Publishing)
Gaffney, Matt: Movie Crosswords (Barnes and Noble/Sterling Publishing)
Gaffney, Matt: TV Crosswords (Barns and Noble/Sterling Publishing)
Gaffney, Matt: Americana Crosswords (Barnes and Noble/Sterling Publishing)
Gaffney, Matt: Sip'n'Solve Crosswords (Barnes and Noble/Sterling Publishing)
Gaffney, Matt: Jonesin' Crosswords (Random House)
Gaffney, Matt: The Pocket Idiot's Guide to Kaidoku (Alpha)
Gaffney, Matt: The Pocket Idiot's Guide to Killer Kakuro (Alpha)
Gaffney, Matt: The Complete Idiot's Guide to Crossword Puzzles and Word Games (Alpha)
Gaffney, Matt: CosmoGirl! Crosswords (Sterling)
Gaffney, Matt: Mental Floss Crosswords (Puzzlewright)
Gaffney, Matt: Sexy Scribbles (Nerve)
Gaffney, Matt: Cutting Edge Jonesin' Crosswords (Sterling)
Gaffney, Matt and Gail Stein: The Complete Idiot's Guide to Spanish Crossword Puzzles (Alpha)
Gathercole, Rachel: The Well Adjusted Child: The Social Benefits of Homeschooling (Mapletree)
Gasbarre, Kristine: How to Love an American Man (Harper)
*Eric Geissinger: Virtual Billions (Prometheus)
*Eric Geissinger: Gamer Nation (Prometheus)
Gentry, Cynthia: The Bedside Orgasm Book: 365 Days of Sexual Ecstasy (Fair Winds)
Gentry, Cynthia: Mindblowing Orgasms Every Day (Fair Winds)
Gentry, Cynthia: What Men Really Want In Bed (Fair Winds)
Gentry, Cynthia: Secret Seductions (Fairwinds/Quiver)
Gibbens, Kalyn Wolf: Marrying Smart: A Practical Guide for Attracting Your Mate (Prima)
Glazer, Andy: Casino Gambling the Smart Way: How to Make More Money and Have More Fun in Any Game You Choose (Career)
*Gold, Taro: Open Your Mind, Open Your Life (Andrews McMeel)
*Gold, Taro: The Tao of Mom (Andrews McMeel)
*Gold, Taro: The Tao of Dad (Andrews McMeel)
*Gold, Taro: Living Wabi Sabi (Andrews McMeel)
*Gold, Taro: What Is Love? (Andrews McMeel)
Goldhammer, John: Radical Dreaming: Use Your Dreams to Change Your Life (Kensington)
Gordon, Jon: Energy Addict (Longstreet)
*Gould, Katherine: A Tiger in the Bedroom: Lessons from Mother Nature's Sex Shop (Andrews McMeel)
*Greenwald, Jeff: Shopping for Budhas; An Adventure in Nepalm 25th Anniversary Edition (Travelers' Tales)
Greenwald, Matthew: Go Where You Wanna Go: The Oral History of the Mamas and the Papas (Cooper Square Press/NBN)
Gregg, Susan: The Toltec Way (Renaissance)
Gregg, Susan: The Complete Idiot's Guide to Short Meditations (Alpha)
Gregg, Susan: The Complete Idiot's Guide to Spiritual Healing (Alpha)
Gregg, Susan: Mastering the Toltec Way: A Daily Guide to Happiness, Freedom and Joy (Red Wheel/Weiser)
Gregg, Susan: The Complete Encyclopedia of Magical Plants (Fair Winds/Rockport)
Gregson, David and Jay S. Efran: The Tao of Sobriety; A New Path to Recovering from Alcohol and Drug Addiction (St. Martins)
Groman, Melissa: Better is Not So Far Away (McGraw-Hill Education)
Grumet, Louis and John Caher: The Curious Case of Kiryas Joel (Chicago Review)
Guerrero, Diana: Blessing of the Animals (Barnes and Noble/Sterling)
Hadady, Letha: Naturally Pain-Free (Sourcebooks)
Hahn, Pamela Rice: The Pocket Idiot's Guide to Acing the SAT's (Alpha/Macmillan)
Hahn, Pamela Rice: The Unofficial Guide to Online Genealogy (IDG)
Hahn, Pamela Rice and Dennis Hensley, Ph.D.: Teach Yourself Grammar and Style in 24 Hours (Macmillan)
Hahn, Pamela Rice: Master the Grill the Easy Way (Laurel Glen)
Hahn, Pamela Rice: Everything Improve Your Writing, 2nd Ed. (Adams)
Hahn, Pamela Rice: Everything Low Salt Cookbook (Adams)
Hahn, Pamela Rice: Everything One Pot Cookbook, 2nd edition (Adams)
Hahn, Pamela Rice: Everything Diabetes Cookbook (Adams)
Hahn, Pamela Rice: Everything Pressure Cooker Cookbook (Adams Media)
Haasnoot, Richard: The Complete Idiot's Guide to Five Minute Managing (Alpha)
Hansen, Harold: Dog Trainer's Guide to Parenting (Sourcebooks)
Harrison, Steven: Getting to Where You Are: The Life of Meditation (Tarcher)
Harrison, Steven: Doing Nothing (Tarcher)
*Hawley, Jack: Bhagavad Gita: A Walkthrough for Westerners (New World Library)
Hayes, Charles: Tripping (Viking)
Hebert, David: The Everything Learning French Book (Adams)
Heibutzki, Ralph: Unfinished Business: The Life and Times of Danny Gatton (United Entertainment Media)
Heller, Sharon: The Vital Touch: How Intimate Contact With Your Baby Leads to Happier, Healthier Development (Holt)
Hellman, Paul: Naked At Work (and Other Fears): How to Stay Reasonably Sane Despite Your 107 Office Anxieties (NAL)
Hellman, Paul: You've Got 8 Seconds: Communication Secrets for a Distracted World (Amacom)
Hellmuth, Philip: Play Poker Like the Pros (HarperCollins)
Heneghan, Deborah: Closer Than You Think; The Easy Guide to Connecting with Loved Ones on the Other Side (Hampton Roads)
Hirsch, Gretchen: The Complete Idiot's Guide to Difficult Conversations (Alpha)
Hirsch, Gretchen: Motivating the Gifted Child (Great Potential Press)
Hirsch, Gretchen: Talking Your Way to the Top (Prometheus)
Hoefs, Jill and Denise Jagroo: Your Best Pregnancy (Demos)
Hoffman, David: The Essential Executor's Handbook (Career)
Holbert, Holly and Bruce: Teacher Book (New World Library)
Holbert, Holly And Bruce: Signed, Your Student (Kaplan)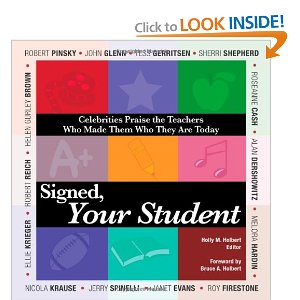 Holsinger, Bruce and Winokur, Mark: The Complete Idiot's Guide to the Movies, Flicks and Film (Alpha)
Huff, Priscilla: The Self-Employed Woman's Guide to Launching a Home-Based Business (Crown)
Huff, Priscilla: 101 Best Home-Based Businesses for Women (Crown)
Hulbert, Cat: Outplaying the Boys (Workman)
Hunter, Allan: The Story of Q; A GenderQueer Tale (Ellora's Cave)
Ilan, Aviv and David: You Know You're Drinking Too Much Coffee When… (Adams)
Ilan, Aviv and David: You Know You're Surfing the Net Too Much When… (Adams)
Ingram, Leah: The Complete Guide for the Anxious Bride (Career Press)
Ingram, Leah: Everything Etiquette Guide (Adams)
Israeloff, Roberta and George McDermott: What Went Right: Lessons from Both Sides of the Teacher's Desk (Rowman & Littlefield)
*Jacobs, Bruce: Race Manners (Arcade)
Jaffe, Azriela: Create Your Own Luck (Adams)
Jaffe, Azriela: Heartwarmers: Award-winning Stories of Love and Romance (Adams)
Jaffe, Azriela: Heartwarmers: Award-winning Stories of Triumphs Over Life's Challenges (Adams)
Jaffe, Azriela: Heartwarmers: Award-winning Stories of Love, Courage and Inspiration (Adams)
Jaffe, Azriela: Let's Go Into Business Together: 8 Secrets to Successful Business Partnering (Career)
Jaffe, Azriela: Two Jews Can Still Be a Mixed Marriage: Overcoming Religious Differences in Your Jewish Marriage (Career)
Jago, Martin: To Play or Not to Play (Smith & Kraus)
Jago, Martin: From Courts to Dungeons: Classical Monologues for Men and Women (Smith & Kraus)
Janik, Erika: Marketplace of the Marvelous: The Strange Origins of Modern Medicine (Beacon)
Jasper, Jan: Take Back Your Time: How to Regain Control of Work, Information, and Technology (St. Martin's Press)
Jenkinson, Mark: The Complete Idiot's Guide to Photography Essentials (Alpha)
Joseph, James: Working Wonders: 60 Quick Break Techniques to Beat Burnout, Boost Productivity, and Revive Your Workday (Berkley)
Jones, Matt: Jonesin' for Crosswords (Sterling)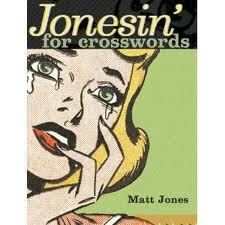 Kaitz, Merrill: The Great Boston Trivia Book (Cumberland)
Kalat, David: J-Horror (Vertical Press)
Kalat, David: A Critical History and Filmography of Toho's Godzilla Series (McFarland)
Kalat, David: The Homicide Case Book: A Companion (Renaissance)
Kalat, David: The Strange Case of Dr. Mabuse (McFarland)
Kampis, Johnny: Vegas or Bust (ECW Press)
Kaylan, Howard: Shell Shocked: My Life with the Turtles, Flo and Eddie, and Frank Zappa (Hal Leonard)
Klein, Stanley D. and Kim Schive: You Will Dream New Dreams: Essays for New Parents With Children with Disabilities by Parents Who Have Been There (Kensington)
Klein, Stanley D. and John D. Kemp: Reflections From a Different Journey: What Adults With Disabilities Wish All Parents Knew (McGraw-Hill)
Klickstein, Mathew: Slimed!: An Oral History of Nickelodeon's Golden Age (Plume)
*Kooper, Al: Backstage Passes and Backstabbing Bastards (Billboard)
*Koslow, Brian: 365 Ways to Become a Millionaire Without Being Born One (Plume)
Kotin, Joel, M.D: How to Change Your Spouse (Career)
Kramer, Marc: Websites Built to Last (Adams)
Kramer, Marc: Building and Financing an E-Commerce Venture (Prentice Hall)
Kramer, Marc: Consulting Handbook: Make a Million Doing What You Know Best (Entrepreneur Media Inc.)
Krieger, Lou & Sheree Bykofsky: Secrets the Pros Won't Tell You About Winning at Hold 'Em Poker (Kensington)
Krieger, Lou & Sheree Bykofsky: The Rules of Poker (Kensington)
Krieger, Lou & Sheree Bykofsky: The Portable Poker Pro (Kensington)
Lafayette, Leslie: Why Don't You Have Kids? Living a Full Life Without Parenthood (Kensington)
*Lakein, Alan: Give Me a Moment and I'll Change Your Life: Tools for Moment Management (Andrews McMeel)
Lane, William and Azriela Jaffe: The Complete Idiot's Guide to Flying (Alpha)
Lane, Bill and Jennifer: The Everything Get Rich Book (Adams Media)
Lane, Bill and Jennifer: The Everything Personal Finance Book (Adams Media)
Lang, Virginia and Louise Nayer: How to Bury a Goldfish (Rodale)
Lavender, Julie: 365 Days of Celebration and Praise (Jossey-Bass)
Lerner, Jonathan: Swords in the Hands of Children: Reflections of an American Revolutionary (OR Books)
Link, John, M.D.: Breast Cancer Survival Manual, 6th edition (Holt)
Lipe, Jay: Stand Out From The Crowd: Secrets to Crafting a Winning Company Identity (Dearborn)
Lipton, Victor: The Type B Manager; Leading Successfully in a Type A World (Prentice Hall Press)
Loomis, Jim: All Aboard: The Comprehensive Guide to North American Train Travel, 2nd Edition (Prima)
Lott, Lynn, Riki Intner, and Barbara Mendenhall: Do-It-Yourself Therapy (Career)
Lott, Lynn, Nancy Pickard: The Seven Steps on the Writer's Path (Ballantine)
Lovell, Simon: Confessions of a Cheat (Thunder's Mouth)
Lovell, Simon: How to Cheat at Everything (Thunder's Mouth)
Lowings, John: At the Edge of the World (Holt)
Lundgren, Chris: The Runner's World Guide to Running and Pregnancy (Rodale)
Lyons, Jeff: Rapid Story Development (Focal Press)
Lyons, Stephen: The 1000 Year Flood (Globe Pequot)
*Mair, Nancy: Grace: Freeing the Swan Within for a Beautiful Life (Rodale)
Mair, Nancy: Intimate Vegetarian: Practical Cooking for Singles or Couples (Renaissance)
Maisel, Eric: Ten Zen Seconds (Sourcebooks)
Maisel, Eric: Toxic Criticism (McGraw Hill)
Maisel, Eric – The Atheist's Way (New World Library)
Maisel, Eric and Susan Raeburn: Creative Recovery (Shambhala)
Maisel, Eric: Overcoming Your Difficult Family (New World)
Matusow, Mike: Check Raising the Devil (Cardoza)
Mauro, Buzz and Deb Gottesman: The Best Answer: 9 Secrets of Job Winning Interviews (Berkley)
Martin, Jeanne Marie: The Complete Candida Yeast Guidebook: Everything You Need to Know About Prevention, Treatment & Diet (Revised 2nd Edition) (Prima)
*Martin, Lisa: The Cool Chick's Guide to Baseball (Gibbs Smith)
Marlowe, Terry: Astrologically Incorrect: Unlock the Secrets of the Signs to Get What You Want, When You Want (Adams)
Marlowe, Terry: Astrologically Incorrect for Lovers (Adams)
Martin, Sheila: Saying Goodbye With Love (Crossroad)
McGuckin, Dr. Maryanne: The Patient Survival Guide: 8 Simple Solutions to Prevent Hospital- and Healthcare-Associated Infections (Demos)
McGovern, Thomas: Teach Yourself Black and White Photography in 24 Hours (Alpha)
McLeary, Joseph, Richard Haasnoot, Joyce McLeary, and Susan Drake: The Art of Selling Your Ideas… (Amacom)
*McMahon, Rachel and Rhonda Mills: 1,001 Ways to Live Green (Berkley)
McMakin, Tom and Doug Fletcher: How Clients Buy: A Practical Guide to Business Development for Consulting and Professional Services (Wiley)
McMakin, Tom: Bread and Butter: What a Bunch of Bakers Taught Me About Business and Happiness (St. Martin's Press)
McMullan, Jim: The Now Clock Book (Sterling)
McTigue, G. Gaynor: Life's Little Frustration Book: 365 Ignominious Irritants and Aggravations That Suck the Joy Out of Life (Stonesong/ St. Martin's Press)
McTigue, G. Gaynor: More Life's Little Frustration Book: 365 Even More Ignominious Irritants and Aggravations That Suck the Joy Out of Life (Stonesong/ St. Martin's Press)
McTigue, G. Gaynor: You Know You're Middle-Aged When… (Kensington)
McTigue, G. Gaynor: How Not to Make Love to a Woman (Dove)
Melton, William and Randy Weinstein: The Complete Idiot's Guide To Playing The Harmonica (Alpha)
Melton, William and Randy Weinstein: The Complete Idiot's Guide To Playing The Harmonica, 2nd Edition (Alpha)
Mendrinos, Jim: The Complete Idiot's Guide to Comedy Writing (Alpha)
*Meyers, Gerald and Susan: Dealers, Healers, Brutes & Saviors: Eight Winning Styles for Solving Giant Business Crises (Wiley)
Mezrah, Shari: The Baby Sleeps Tonight: Your Infant Sleeping Through the Night by 9 Weeks (Yes, Really!) (Sourcebooks)
Miller, Crow and Elizabeth Kiggen: Smith & Hawken Hands On Gardener: Pests (Workman)
Miller, Crow & Elizabeth: Organic Gardening (Wiley)
*Miller, Jamie: Ten Minute Life Lessons for Kids (HarperCollins)
Miller, Jamie, Jennifer Basye Sander and Laura Lewis: Christmas Miracles: Magical Stories of Modern-Day Miracles (Morrow)
Miller, Jamie, Jennifer Basye Sander and Laura Lewis: Magic of Christmas Miracles (Morrow)
Miller, Jamie, Jennifer Basye Sander and Laura Lewis: Gift of Miracles (Morrow)
Miller, Jamie, Jennifer Basye Sander and Laura Lewis: Heavenly Miracles (Morrow)
Miller, Jamie, Jennifer Basye Sander and Laura Lewis: Mother's Miracles (Morrow)
Miller, Jamie and Jennifer Basye Sander: The Miracle of Sons (Perigee)
Milton, Adrian: Lavender Light: Daily Meditations for Gay Men in Recovery (Perigee)
Mintzer, Richard: Volunteering in New York City: Your Guide to Working Small Miracles in the Big Apple (Walker)
Mintzer, Richard: The Everything Golf Book (Adams)
Mintzer, Rich and Alan Freidfel, CPA: Pocket Idiot's Guide To Surviving An Audit (Alpha)
Mladjenovic, Paul: High-Level Investing for Dummies (Wiley)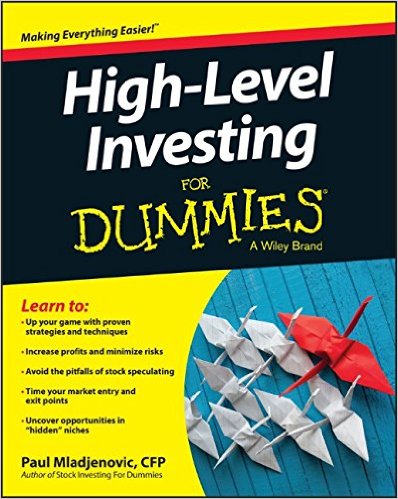 Mladjenovic, Paul: Micro-Entrepreneurship for Dummies (Wiley)
Mladjenovic, Paul: Precious Metals Investing for Dummies (Wiley)
Mladjenovic, Paul: Stock Investing for Dummies (Wiley)
Mladjenovic, Paul: Stock Investing for Dummies, 4th Edition (Wiley)
Mladjenovic, Paul: The Unofficial Guide to Picking Stocks (IDG)
Montano, Mark, and Carly Somerstein: Window Treatments and Slipcovers for Dummies (Wiley)
Morris, Kenneth: Jimmy Carter: American Moralist (University of Georgia)
Morrow, Ed: The Halloween Handbook (Citadel)
Morrow, Ed: The Grim Reaper's Book of Days: A Cautionary Record of Famous, Infamous and Unconventional Exits (Citadel)
Morrow, Ed: Born This Day (Citadel)
Morrow, Ed: 599 Things You Should Never Do (Contemporary)
Morrow, Ed, Sheree Bykofsky and Rita Rosenkranz: Put Your House on a Diet! A Room-By-Room Strategy for Decluttering Your Home (Rodale and Planet Ann Rule e-book)
*Myers, Marc: How to Make Luck (Renaissance)
Nassau, Elizabeth: The Peanut Butter Jam (Health Press)
Nayer, Louise: Poised for Retirement; Moving from Anxiety to Zen (Central Recovery Press)
Neubauer, Bonnie: Emblem3: Text Your SuperFan Status (Barron's)
Nelson, Mike: Stop Clutter from Stealing Your Life (Career Press)
Nelson, Mike: Stop Clutter From Robbing Your Business (Career Press)
Nelson, Mike: Stop Clutter from Ruining Your Family (Career Press)
Nolan-Brown, Patricia: Idea to Invention (Amacom)
Nutter, John: Black Ops: How CIA Covert Action Subverted Communism and Democracy (Prometheus)
Ochs, Meredith: Rock & Roll Women (Sterling)
Oberding, Janice: The Haunting of Las Vegas (Pelican)
Offenbacher, Barbara Levine: First Words: A Parent's Step-by-Step Guide to Helping a Child with Speech and Language Delays (Rowman & Littlefield)
Ogren, Tom: The Allergy-Fighting Garden (Ten Speed)

Ogren, Tom: Allergy-Free Gardening (Ten Speed)
Ogren, Tom: What the Experts May Not Tell You About Growing the Perfect Lawn (Warner)
O'Neil, Jennifer and Kitty: Decorating with Funky Shui: How to Lighten Up, Loosen Up, and Have Fun Decorating Your Home (Andrews McMeel)
O'Neill, Michelle LeClaire: Better Birthing With Hypnosis (Keats)
O'Neill, Michelle LeClaire: Meditations for Pregnancy (Andrews McMeel)
Ostler, Rosemarie: Dewdroppers, Waldos and Slackers: A Decade-by-Decade Guide to the Vanishing Vocabulary of the Twentieth Century (Oxford)
Ostler, Rosemarie: Let's Talk Turkey: the Stories Behind America's Favorite Expressions (Prometheus)
Ostler, Rosemarie: Splendiferous Speech: How Early Americans Pioneered Their Own Brand of English (Chicago Review Press)
Ostler, Rosemarie: Founding Grammarians: How 18th Century Grammar Books Shaped Modern American Speech (St. Martins)
Ostler, Rosemarie: Slinging Mud; Rude Nicknames, Scurrilous Slogans…(Perigee)
Parker, Carolyn: R is for Rose (F+W Publications, Inc.)
Parks, Tom: You Don't Say: The Ten Worst Mistakes You Can Make in Speech & Writing & How to Correct Them (Warner)
Partnow, Elaine: The Quotable Woman; The First 5,000 Years (Facts on File)
Partnow, Elaine: Quotable Woman, Revised Edition (Facts on File)
Partnow, Elaine: Quotable Jewish Women: Quotations from Jewish Women Around the Globe (Jewish Lights)
Partnow, Elaine: The Complete Idiot's Guide to Great Quotes for All Occasions (Alpha)
Partnow, Elaine and Judith Partnow Hyman, Ph.D.: The Complete Idiot's Guide to Your True Age (Penquin)
Partnow, Elaine: The Little Book Of The Spirit (B&N)
Perin, Margo: How I Learned to Cook: And Other Writings on Complex Mother-Daughter Relationships (Tarcher)
Perry, Susan K.: Writing in Flow (F&W/Writer's Digest)
Perry, Susan K.: Loving in Flow: How the Happiest Couples Get and Stay That Way (Sourcebooks)
Pope, Raphaela: Wisdom of the Animals (Adams)
*Popyk, Bob: Here's My Card (Renaissance)
Porrazzo, Kimberly A.: The Nanny Kit (Viking/Penguin)
*Potts, Lee: Falling Flesh Just Ahead: And Other Signs on the Road Toward Midlife (Longstreet)
Powers, Elizabeth and Amy Mandelker: Pilgrim Souls (Simon & Schuster)
*Prartho: Everyday Miracles: An A to Z Guide to the Simple Wonders in Life (Kensington)
Price, Deborah: Teach Yourself Online Investing in Twenty-four Hours (Macmillan)
Price, Deborah: The Heart of Money: A Couple's Guide to Creating True Financial Intimacy (New World)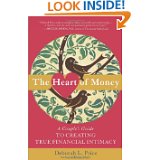 Price, Deborah: Start Investing Online Today (Adams)
*Price, Deborah: Money Therapy: A Roadmap for Creating Abundance (New World)
Price, Deborah: Money Magic: Unleashing Your True Potential for Prosperity and Fulfillment (New World)
Quinn, Carol: Don't Hire Anyone Without Me (Career)
Ramsey, Dan: The Complete Idiot's Guide to Building Your Own Home (Alpha)
Ramsey, Dan: The Complete Idiot's Guide to Building Your Own Home, 2nd edition (Alpha)
Ramsey, Dan: The Complete Idiot's Guide to Solar Power for Your Home (Alpha)
Ramsey, Dan: What The Experts May Not Tell You About Buying a Home or Apartment (Warner)
Ramsey, Dan and Judy Ramsey: If It's Broke, Fix It! (Berkley)
Reeder, Jesse: Black Holes and Energy Pirates: How to Recharge Your Personal Energy (Crossing Press)
Ray, Joan: Jane Austen for Dummies (Wiley)
Richards, Archie: All About Exchange Traded Funds (McGraw-Hill)
Richerson, Sheri Ann: The Complete Idiot's Guide to Seed Saving & Starting (Alpha)
Roberts, Sara: Nimble, Focused, Feisty (Ben Bella)
Robins, Maureen P., Editor: The Pressures Of Teaching (Kaplan)
Roeper, Richard and Laurie Viera: He Rents; She Rents (Guy/Gal Movies) (St. Martins)
Roeper, Richard: Urban Legends (Career)
Roeper, Richard: Hollywood Urban Legends (Career)
*Roeper, Richard: 10 Sure Signs a Movie Character is Doomed and Other Movie Lists (Hyperion)
*Roeper, Richard: Schlock Value: Hollywood At Its Worst (Hyperion)
Roeper, Richard: Sox and the City (Chicago Review Press)
Roeper, Richard: Conspiracy Nation (Chicago Review Press)
Romano, Denise A.: The H-R Toolkit (McGraw-Hill)
Rominger, Lynne: The Complete Idiot's Guide to Children's Book Publishing (Alpha)
Rominger, Lynne and Milo James: Tour of Duty (Rockport)
Rona, Zoltan P., M.D.: Childhood Illness & the Allergy Connection: A Nutritional Approach to Overcoming and Preventing Childhood Illness (Prima)
Rosen, Lawrence MD and Jeff Cohen: Treatment Alternative for Children (Alpha)
Roshumba with Anne Marie O'Connor: The Complete Idiot's Guide to Being a Model (Alpha)
*Rubenfeld, Sheldon, M.D.: Could It Be My Thyroid? (M. Evans)
Rueter, Ted: The 300 Dumbest Things Ever Said by Republicans/ Democrats (A flip book)(Crown)
Rueter, Ted: The 449 Stupidest Things Ever Said by Republicans (Andrews McMeel)
Rueter, Ted: The 449 Stupidest Things Ever Said by Democrats (Andrews McMeel)
*Rule, Leslie: Ghost in the Mirror (Andrews McMeel)
Rule, Leslie: When the Ghost Screams (Andrews McMeel)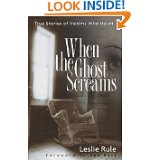 Rule, Leslie: Coast-to-Coast Ghosts (Andrews McMeel)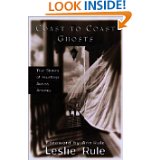 Rule, Leslie: Ghosts Among Us (Andrews McMeel)
Ryan, Mark: Everyday Math for Everyday Life (Warner)
Ryan, Mark: Calculus for Dummies (Wiley)
*Sacks, Steven: The Mate Map
Salemi, Ray: Leading After a Layoff (Adams)
Salmon, William and Rosemary: Office Politics for the Utterly Confused (McGraw Hill)
*Salmon, William: The New Supervisor's Survival Manual (Amacom)
Salmon, William and Rosemary: The Mid Career Tune-up: 10 New Habits for Keeping Your Edge in Today's Fast-Paced Workplace (Amacom)
Samuel, Larry: 568 Stupid Things People Do to Mess up Their Lives (St. Martin's)
*Sander, Gin: Love Stinks: Selected Quotes on Jealousy, Revenge, and Betrayal (Andrews McMeel)
Sander, Jennifer Basye and Lynne Rominger: Boyfriend University (Wiley)
Sander, Jennifer Basye: The Quotable Businesswoman (Andrews McMeel)
Sander, Jennifer Basye: The Complete Idiot's Guide to Investing for Women (Alpha)
Sander, Jennifer Basye and Cynthia Stewart-Copier: Creating Wealth on the Web (Adams)
Sander, Jennifer Basye and Jamie Miller: The Miracle of Sons: Heartwarming True Stories to Encourage and Inspire the Parents of Boys (Putnam)
Sander, Jennifer Basye and Jamie Miller: Opening the Gifts of Christmas (Andrews McMeel)
Sander, Peter: The Everything Personal Finance Book (Adams)
Sander, Peter, Anne Boutin, and Janet Haley: Value Investing for Dummies (Hungry Minds)
Sander, Peter and Jennifer Basye Sander: The Pocket Idiot's Guide to Living on a Budget (Alpha/Macmillan)
Sander, Peter and Jennifer Basye Sander: The Pocket Idiot's Guide to Living on a Budget, 2nd Edition (Alpha/Macmillan)
Sander, Peter and Jennifer Basye Sander: The Complete Idiot's Guide to Day Trading Like a Pro (Alpha)
Sanders, Daryl: Thin, Wild Mercury (Chicago Review)
Sarig, Roni: The Everything Bicycle Book: For Bike Lovers of All Ages! (Adams)
Sarig, Roni: The Secret History of Rock (Billboard)
Sarig, Roni and Danielle Dardashdi: The Jewish Family Fun Book (Jewish Lights)
Sarig, Roni and Danielle Dardashdi: The Jewish Lights Book of Classroom Activities (Jewish Lights)
Saslav, Lea: Teach Yourself Personal Finance in One Day (Macmillan)
Saul, Richard, MD: ADHD Does Not Exist (Harper)
Saunders, Carol Silverman: Safe at School: Awareness and Action for Parents of Kids Grades K-12 (St. Martin's Press)
Schleifer, Robert: Who Will Defecate the Wine? and Other Uncommon Words and Usages in the English Language (Wiley)
Schneiderman, Kim: Step Out of Your Story: Writing Exercises to Reframe and Transform Your Life (New World Library)
*Schneier, Frank and Lawrence Welkowitz: The Hidden Face of Shyness: Understanding & Overcoming Social Anxiety (Avon)
Schwartz, Daylle Deanna: The Real Deal: How to Get Signed to a Record Label from A to Z, Second Edition (Billboard)
Schwartz, Daylle Deanna: How to Start and Run Your Own Record Label (Billboard)
Schoonmaker, : Your Worst Poker Enemy (Kensington)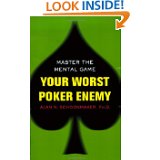 *Searl, Edward: A Place of Your Own: A Guide to Creating a Personal Space for Spiritual Contemplation and Meditation, with Fifty-two Weekly Devotions to Use in Your Home (Berkley)
Seidman, Billy: The Elements of Song Craft (Hal Leonard)
Seinfeld, Rabbi Alexander: The Art of Amazement (Tarcher)
Sember, Brette McWhorter: The Divorce Organizer and Planner, 2nd Edition (McGraw-Hill)
Sember, Brette McWhorter: New York Custody, Visitation, and Support (Sourcebooks)
Sember, Brette McWhorter: The Visitation Handbook: Your Complete Guide to Parenting Apart (Sourcebooks)
Sember, Brette McWhorter: The Divorce Organizer (McGraw-Hill)
Sember, Brette McWhorter: Practical Pregnancy (McGraw-Hill)
Sexton, Adam: Master Class in Fiction Writing (McGraw-Hill)
Shafner, Rabbi Hyim: The Everything Jewish Wedding Book (Adams)
Shannonhouse, Rebecca: Out of Her Mind: Women Writing on Madness (Random House)
Shannonhouse, Rebecca: Under the Influence: The Literature of Addiction (Random House)
Sherwood, Dane: 2001 Things To Do Before You Die (Harper Perennial)
Short, Kevin: Sell Your Business for an Outrageous Price (Amacom)
Shwartz, Ronald B.: Men are Lunatics and Women are Nuts!: Women and Men Talk About Men And Women (Running Press)
Shwartz, Ronald B.: For the Love of Books: Writer's Guide to Great Books (Putnam)
Shwartz, Ronald B.: The Best Things Ever Said About God (Avon)
Sicard, Cheri: The Great American Handbook (Berkley)
Sicard, Cheri: The Low-Carb Restaurant Guide: Eat Well at America's Favorite Restaurants and Stay On Your Diet (M. Evans)
Sicard, Cheri: Everyday American (Bookspan)
Sicard, Cheri and Steven Heller: US Citizenship for Dummies (Wiley)
Simon, Ray: Mischief Marketing (McGraw Hill)
Skoyles, John: The Smoky Mountain Cage Bird Society…And Other Magical Tales from Everyday Life (Kodansha/hc)
Skoyles, John: Generous Strangers: And Other Moments From My Life (Kodansha/ppk)
Slifkin, Irv: VideoHound's Groovy Movies: Far-Out Films from the Psychedelic Era (Visible Ink)
Slifkin, Irv: Filmadelphia (Middle Atlantic)
Sloane, Sarah Jane: The I Ching for Writers (New World Library)
Smith, Cheryl: The Everything Yorkshire Terrier Book (Adams)
Smith, Cheryl: Grab Life by the Leash: A Guide to Bringing up and Bonding with Your Four-legged Friend (Howell House/Wiley)
Smith, Ellen Reid: E-Loyalty: How to Keep Customers Coming Back to Your Website (HarperCollins)
Smith, Patricia and Max Hershkowitz: Sleep Disorders for Dummies (Wiley)
Smith, Patricia, Mary Kenan, Mark Edwin Kunik and Leeza Gibbons: Alzheimer's for Dummies (Wiley)
Smith, Robin L., M.D. and Dr. Max Gomez: Cells are the New Cure with a foreword by Dr. Sanjay Gupta (Ben Bella)
Smith, Shawn T.: A Practical Guide to Peacemaking (Sentient)
Snyder, Mary and Malia McCawley Wyckoff: You Can Afford to Stay Home With Your Kids: A Step-by-Step Guide for Converting Your Family From Two Incomes to One (Career)
Snyder, Mary: Girfriends, God and Grace (Thomas Nelson)
Snair, Scott, Ph.D.: The Complete Idiot's Guide to Motivational Leadership (Alpha)
Sohn, Rabbi Ruth: Crossing Cairo: A Jewish Woman's Encounter with Egypt (Gaon)
Stephenson, Henry: Real Poker Night (Kensington)
St. John, Noah: Permission to Succeed (Health Communications, Inc.)
Strauss, Spencer and Steven Strauss: H&R Block Just Plain Smart Homebuying Advisor (H&R Block/Random House)
Spencer and Stone, Martin: The Unofficial Guide to Real Estate Investing (IDG)
Strauss, Spencer and Stone, Martin: The Unofficial Guide to Real Estate Investing, 2nd edition (Wiley)
Strauss, Spencer and Stone, Martin: Secure Your Financial Future Through Real Estate (Dearborn)
Strauss, Steven: The Complete Idiot's Guide to the Impeachment of the President (Alpha)
Strauss, Steven: The Complete Idiot's Guide to the Kennedys (Alpha)
Strauss, Steven: The Complete Idiot's Guide to World Conflicts (Alpha)
Strauss, Steven: The Unofficial Guide to Launching a Home-based Business (IDG)
Strauss, Steven: The Complete Idiot's Guide to the NBA (Alpha)
Strauss, Steven and Azriela Jaffe: The Complete Idiot's Guide to Beating Debt (Alpha)
Stuart, Bruce: The Retirement Savings Guide for State, County and Local Government Workers (Dearborn)
Sullivan, Erin: Study Abroad for Dummies (Wiley)
Tagliaferro, Linda: The Complete Idiot's Guide to Decoding Your Genes (Alpha)
Tamarkin, Jeff: Got a Revolution!: The Turbulent Flight of Jefferson Airplane, Jefferson Starship and Hot Tuna (Pocket)
Taylor, Kim: The Great New York Trivia Book (Cumberland)
Temes, Roberta: The Complete Idiot's Guide to Hypnosis (Alpha)
Temes, Roberta: The Complete Idiot's Guide to Hypnosis, 2nd edition (Alpha)
Temes, Roberta: When Your Mind Plays Tricks On You: Handbook for The Person Who Has Schizophrenia (New Harbinger)
Temes, Roberta: The Tapping Cure (Avalon)
Temes, Roberta, Ph.D.: Solace: Finding Your Way Through Grief and Learning to Live Again (Amacom)
Terez, Tom: 22 Keys to Creating a Meaningful Work Place (Adams)
Thomas, Ann G.: The Women We Become: Myths, Folktales, and Stories About Growing Older (Prima)
*Thrailkill, Diane: The Executive Temp (Random House)
Tibbett, Teri: American Music Appreciation Kit – Lessons, Activities, and Audio CD for Teaching Multicultural Music (Learning Network Direct)
Tibbett, Teri: Listen to Learn: (Jossey Bass)
*Tymony, Cy: Super Sneaky Uses for Everyday Things (Andrews McMeel)
*Tymony, Cy: Sneakier Uses for Everyday Things (Andrews McMeel)
*Tymony, Cy: Sneakiest Uses for Everyday Things (Andrews McMeel)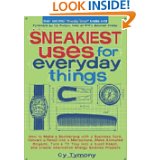 *Tymony, Cy: Sneaky Science Tricks (Andrews McMeel)
*Tymony, Cy: The Sneaky Book for Boys (Andrews McMeel)
*Tymony, Cy: The Sneaky Book for Girls (Andrews McMeel)
Tymony, Cy: Sneaky Green Uses For Everyday Things (Andrews McMeel Universal)
*Uhler, Steven: A Movie a Day (Berkley)
Unterberger, Richie: Turn! Turn! Turn!: The Folk Rock Revolution (Miller Freeman)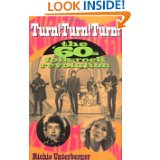 Unterberger, Richie: Eight Miles High (Backbeat)
Unterberger, Richie: The Unreleased Beatles: Music and Film (Backbeat)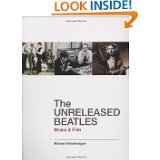 Ure, James W: Seized by the Sun; The Life and Disappearance of World War II Pilot Gertrude Tompkins  (Chicago Review Press)
Ure, James W: Stop the Press: How the Mormon Church Tried to Silence the Voice of the Salt Lake Tribune (Prometheus)
VanGundy, Arthur: 1001 Brainstorms to Build on (Renaissance)
van Stockum, Hilda: The Borrowed House (Purple House) courtesy of John Tepper Marlin
Viera, Laurie and Bykofsky, Sheree: Popping the Question: Real-Life Stories of Marriage Proposals from the Romantic to the Bizarre (Walker)
Vogel, J. Phillip: The Internet Gambling Companion (Black Dog & Leventhal)
Voorhees, Don: Disgusting Things: a Miscellany (Perigee)
Voorhees, Don: The Essential Book Of Useless Information (Perigee)
Voorhees, Don: The Incredible Book of Useless Information: Even More Pointlessly Unnecessary Knowledge (Perigee)
Walsh, William: Yes, I Could Care Less: How to Be a Language Snob Without Being a Jerk (Macmillan)
*Walsh, William: Lapsing into a Comma (NTC/Contemporary)
Walsh, William: Elephants of Style: A Trunkload of Tips on the Big Issues and Gray Areas of Contemporary American English (McGraw-Hill)
Wampler, Larry: Westlake Girl (Two Dot)
Warwick, Dunnett: Poker Wizards (Cardoza)
Wells, Caryn: I Love You: A Picture Frame Book (Sourcebooks)
Wells, Caryn: You and Me: A Picture Frame Book (Sourcebooks)
Wells, Caryn: Celebrate!: A Picture Frame Book (Sourcebooks)
Wells, Caryn: Bundle of Joy: A Picture Frame Book (Sourcebooks)
Weiman, Max: The Everything Hebrew Book (Adams)
Weisberg, Chana: Expecting Miracles (Jason Aronson)
Weisberg, Jenny Anne: Creating a World (Jason Aronson)
Weiss, Sonia: The Cigar Enthusiast: The Definitive Guide to Selecting, Storing and Smoking Cigars (Berkley)
Whitcomb, Cynthia: The Heart of the Film: Writing Love Stories in Screenplays (Focal)
White, Cynthia: Your Castable Types: Understanding How the Industry Perceives Your Talent Will Maximize Your Acting Success (Smith and Kraus)
Wiener, Hattie and Batson, Sallie: The Complete Idiot's Guide to Looking and Feeling Younger (Alpha)
*Wiese, Lynn: Holistic Parenting: Raising Children to a New Physical, Emotional and Spiritual Well-Being (Lowell House)
Wiese, Lynn: Healthy Solutions (Basic Health Publications)
Wilcox, Adele K.: Self and Soul: A Woman's Guide to Enhancing Self-Esteem Through Spirituality (Rodale)
Wilcox, Adele K.: Meditations for Surviving the Loss of a Love (Berkley)
Williams, Paul: The Complete Idiot's Guide to the Lives of the Saints (Alpha)
Williams, Paul: The Complete Idiot's Guide to the Crusades (Alpha)
Williams, Paul L.: Critical Lives: Mother Teresa (Pearson Education)
Williams, Paul L: A Root of Evil: The Riches of the Roman Catholic Church (Prometheus)
Williams, Paul: Osama's Revenge: The Next 9/11 (Prometheus)
Williams, Paul: The Al Qaeda Connection (Prometheus)
Williams, Paul: The Vatican Exposed: Money, Murder, and the Mafia (Prometheus)
Williams, Paul: The Day of Islam (Prometheus)
Williamson, Marvel: Great Sex After 40: Strategies for Lifelong Fulfillment (Wiley)
Winnikoff, Al and Wayne Wagner: Millionaire: Let Your Lunch Money Pave Your Way to a Fortune (Renaissance)
Wolinetz, Geoff , Nick Jezarian and Josh Abraham: Underrated: the Yankee Pot Roast Book of Awesome Underappreciated Stuff (Kensington)
Zelman, Mitchell: What The Experts May Not Tell You About Car Repair (Warner)
Zetlin, Minda: Surviving The Computer Time Bomb: How to Keep the Century Date Change from Killing Your Organization (Amacom)
Zetlin, Minda: The Y2K Problem (Amacom)
Zetlin, Minda: Telecommuting for Dummies (IDG)
Zetlin, Minda: Wealth For Life (Lynn Sonberg Book Associates)
Zetlin, Minda and Bill Pfleging: The Geek Gap (Prometheus)
*Zukerman, Rachelle: Young At Heart (Contemporary)
Zukerman, Rachelle: Eldercare for Dummies (Wiley)